The Editors Pick Of The Month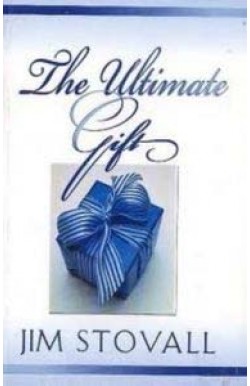 The Ultimate Gift
The secret to a Happy and Regret Free Life.
---
Book Review
The Ultimate Gift
In today's fast-paced world we lay our focus outwards, giving a lot of importance to the material things. In the process we forget the beautiful gifts that life offers.
In this best seller 'The Ultimate Gift', the author Jim Stovall takes us through an interesting and life transforming journey along with Jason who is the protagonist.
Jason, a reckless young man sets in pursuit for the ultimate gift which his late grandfather had promised in his will. Jason has a very simple relationship with his impossibly wealthy Grandfather, Howard "Red" Stevens. He hates him to the core. So when the grandfather dies, Jason feels, the whole "reading of the will" thing will be simple cash transaction, that his Grandfather's money will allow him to continue living in the lifestyle to which he has become accustomed. But what Red leaves him is anything but simple. Red instead has devised a plan for Jason to experience a crash course on life. Twelve tasks, which Red calls "gifts", each challenging Jason in an improbable way, the accumulation of which would change him forever.
The 12 gifts wrapped in a video-tape as given by Red Stevens to Jason are nothing but the 12 gifts given by the author to his readers in order to reach the ultimate gift of life. The 12 gifts of work, money, friends, learning, gift of problems, family, laughter, dreams, gift of giving, of gratitude, gift of a day and gift of love will in the end help one in reaching the ultimate gift i.e. of life. Each of these gifts helps one in understanding the importance of small notions in life. Strangely all of us take these gifts and notions for granted.
It is said that sometimes a small gesture and a true notion of wisdom can change a person's life.
The author has presented the book in the most simplistic and interesting manner.
The Ultimate Gift is an ultimate book about the journey of self-discovery and self-transformation.